Complete System Replacements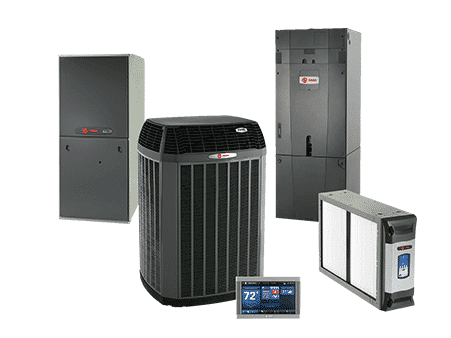 Since 1986 D&D Air Conditioning has specialized in air conditioning system retrofits. Whether your old air conditioning system is in need of major costly repairs, costing you too much on your monthly electric bill or you want to take advantage of the thousands of dollars available to you through various rebates for new A/C systems, D&D specializes in working with homeowners to design a new central air conditioning system that fits your home and your finances. Think about it; with literally hundreds of products on the market today, the process of selecting a new air conditioner can be quite confusing to the average homeowner. D&D wants to help. We want to make sure that you make the right choice and are pleased with your decision – after all, when we're done working together, you will have made a decision that will impact your home's comfort and your energy usage for the next 10- 15 years!
CALL D&D TODAY FOR YOUR FREE ESTIMATE! We only use the best products!
With over 100 years in building quality HVAC products Trane has become one of the most recognizable names in the industry. It's Hard to stop a Trane ®
D&D has been working with my parents for over 10 years and when it was time for a new AC unit, they gave us the best information, the best price and very professional service all around. Really smart people. They know their business and are VERY good at explaining what they are doing and why. Also, phone response and scheduling have always been very prompt. Highly recommended.

I just wanted to let you know how pleased we are with the installation of our new Trane AC system. When our AC needed replacing we called and got 4 bids. Brian came out and we were very impressed with his knowledge and understanding of what we needed in our home. He really seemed to care for our best interest. He told us how the 20 SEER Trane unit could save us on the electric bill while making our home more comfortable. After choosing D&D we were able to get the new unit the same week. Jeff and his helper were very clean and courteous. My wife loved that they put on shoe covers when in our home. We have already seen a noticed a significate drop in our electric bill. Thanks again for everything.